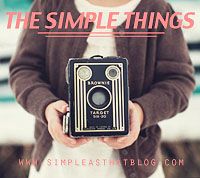 It's Sunday morning...a beautiful crisp Fall day about to awake...looking back on my week, I am reminded that it is the simple things that give me pleasure...I see them through the lens of my ubiquitous iphone...
Shopping... for tart pans in Sur La Table...
For a Ruby port to go with a Marscarpone and Berry tart...
Afternoon baking of aforementioned Tart...
Sharing a meal with friends...
Driving to Tahoe, enjoying the aspen...
Celebrating a friend's special anniversary with dinner at Jake's...
Finishing a sweater...finally...
Staying home with my hubby watching the Boys of Fall...
And just enjoying the changes in my yard...
The last roses of Fall...
Laurel. Enjoying the Simple Things.