This or That Thursdays
Our recent road trip through the Southwest yielded a veritable treasure of stunning scenery to photograph. I remember my first trip to the Grand Canyon with our kids. I was totally taken back and filled with emotion as I caught my first glimpse of her spectacular beauty. Some places on this earth defy words, and surely this canyon is one.
Who can really capture the beauty of the Grand Canyon...I tried...
And tried...
But Dave won the contest...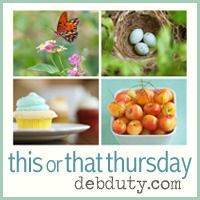 Laurel. Blessed to travel.